don-rendell-sax-1-243x300-1
ethel-shutta-group-1-822x1024[1]
ethel-shutta-1-768x980[1]
dorothy-lamour-1568x1959[1]
ron-bonita-coleman-1-768x627[1]
pot-of-gold-paulett-1-1-1024x805[1]
cropped-docfile-3-150x150

Releases from the Musical Library of HR Music
This 1960's cool rock n roll song is sung by Scatman Crothers. Scatman has a star on the Hollywood Walk of Fame (1981). Some of Scatman's accomplishments were performing at the Apollo Theater in Harlem,
signing with Capitol records, touring with Bob Hope's USO shows and being a force in the Chicago jazz scene. Later in life he did many movie and TV appearances, as well as voice overs. He was the first black person to appear regularly in a Los Angeles TV show. This song is a typical, energetic dance song of the 1960's…something that Dick Clark would love.
"The Crying Trees" music was written by Henry Russell (Part of Henry Russell's musical library) as an important part of Smokey Bear's campaign in 1963. The banjo playing and singing by the wonderful group "the Limeliters" represents an important niche in American music. With the Amazon forests burning among other forests being destroyed, it is timely and represents a voice for forests like no other.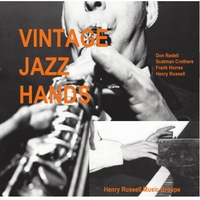 It has some great horn playing and retro feel of the 1950's. It was recorded at HR Recording Studios in Hollywood … the studio bought by Motown when they came to Hollywood. It has a great warm and authentic feel. You will feel a coffee high and love it. Sue Allen was a studio singer who did lots of commercials and the music written by Henry Russell of Hollywood fame. Everyone who hears it gets a smile on their face and they start moving to the music…guaranteed… no matter what their age. Try it and see. A swing dance, big band, fun and perky 1955 retro song about enjoying coffee! Great singing by a 1950's Hollywood sweetheart, Sue Allen. This is super catchy and hard to get out of your head. This will put a smile on your face!
This is a hopeful, romantic and haunting easy-jazz blues song of the 60's performed by Sue Allen. Sue Allen sang with the best of them like Sinatra, Nat King Cole, Ray Coniff, among many others. She was extremely versatile also as a session singer and worked a great deal with Henry Russell, not only singing his original songs, but also in his musical commercials. Henry was a prolific composer/singer/musician whose musical talent was honed on the road with big bands. Then Henry became musical director of NBC on the west coast in the late 40's and into the early 50's. He established musical commercial house in Hollywood and continued with award winning commercials along with numerous compositions till his death in 1968. He was well known then and it is a pleasure to stream his music which is timeless and relevant today.
The instrumentals on this album have a wide variety of fun pop moods from dreamy to funny to Hawaii to Russia and beyond. The piece called Obsession (an instrumental) was recorded with full orchestra in the large Studio A at Capitol Records. The era of this music is vintage of the 50's and 60's. There is the musical talent with such greats as actor/singer Howard Keel from "Seven Brides for Seven Brothers" movie fame singing "Parisienne" and "That's Love". There are songs written by Henry Russell in collaboration with co-writer Sammy Cahn. Cahn worked with Sinatra,Doris Day and many others. You will hear Sue Allen, (an outstanding background singer who sang with Ray Conniff Singers, in "Singing in the Rain"). She is singing "If You Ever Need Me" and Dear Mr. Deejay". You will hear her as soloist singing her heart out with original compositions of Henry Russell. Also, on this album you will hear compositions of Henry Russell, who worked with every major star of that era. There's a wide variety of pop moods from dreamy to funny to Hawaiian to Russian and beyond. It's vintage of the 50's and 60's. It's an era gone by, but you can get it again in this album.
...